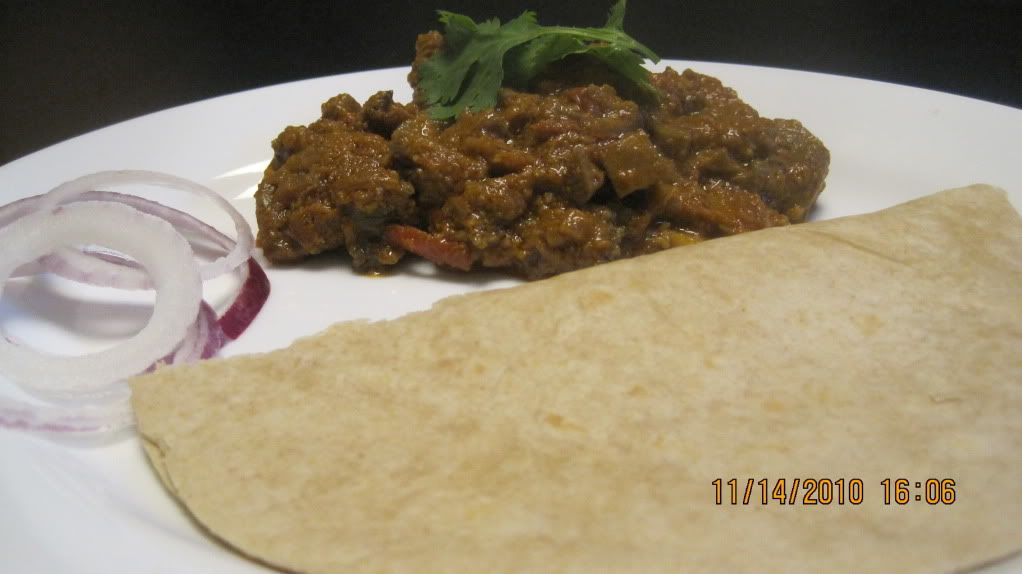 This is a very unique recipe of mushroom. After several tries of various combination I finally landed with this recipe....
Ingredients for the Masala
Kashmiri Chilli Powder - 1 teaspoons (This is bright red chilli powder).
Corriander powder - 2 table spoon.
Fennel seeds- 1 teaspoon
Cumin Seeds- 1 teaspoon
Coconut - 2 teaspoons
Ripe plum big tomato - 1
Grind the above into a smooth paste.
Other Ingredients
Button Mushrooms - 1 packet
Big red onion - 1
garlic - 4 pieces (cut lengthwise into several pieces)
Sombu - little
Urad dhal - little
curry leaves
turmeric powder - a pinch
salt
Method:
In a pan, add about 1 tablespoon of olive oil. When it is hot enough add sombu and urad dhal for seasoning. Then add curry leaves, the finely chopped onions with a little salt and turmeric powder. Once the onions are completely cooked, add garlic and the grinded masala. Completely cook the masala in a slow flame for about 15 minutes. Oil should float on the top, at this point add the chopped mushrooms and cook for another 10 minutes. Finally add chopped corriander leaves for garnishing.