Fish Curry (Meen Kulambu) is one of the easiest dish to make yet very tasty. More often I find myself being appreciated and be asked for the recipe and usually people are surprised as to how easy it is to make this dish. I guess you cannot go wrong with this recipe. Today I used Spanish Mackerel (Vanjaram) but you can use any kind of fish (Red Snapper - Sankara, Cat Fish -- Keluru, Tilapia -- Nei meen)


Ingredients
Spanish Mackerel (Vanjaram) - 500gms
Red Onion - 1 small (finely chopped)
Plum Tomatoes - 2 (Finely Chopped)
Garlic Pods - 15 (Thinly Sliced)
Green Chili - 4 (Slit them into 2 halves)
Tamarind - 1 lemon sized ball (Soak in water for 1/2 hr and then extract the juice)
Chili Powder - 1 teaspoon (or more as per taste)
Coriander Powder - 2 teaspoon
Turmeric Powder - little
Salt

Seasoning
Oil - 1 tablespoon
Mustard seeds - little
Urad dhal - little
Methi seeds - little
Curry leaves

Method

Marinate the fish with some chili powder, turmeric powder and salt for about 1/2 hr.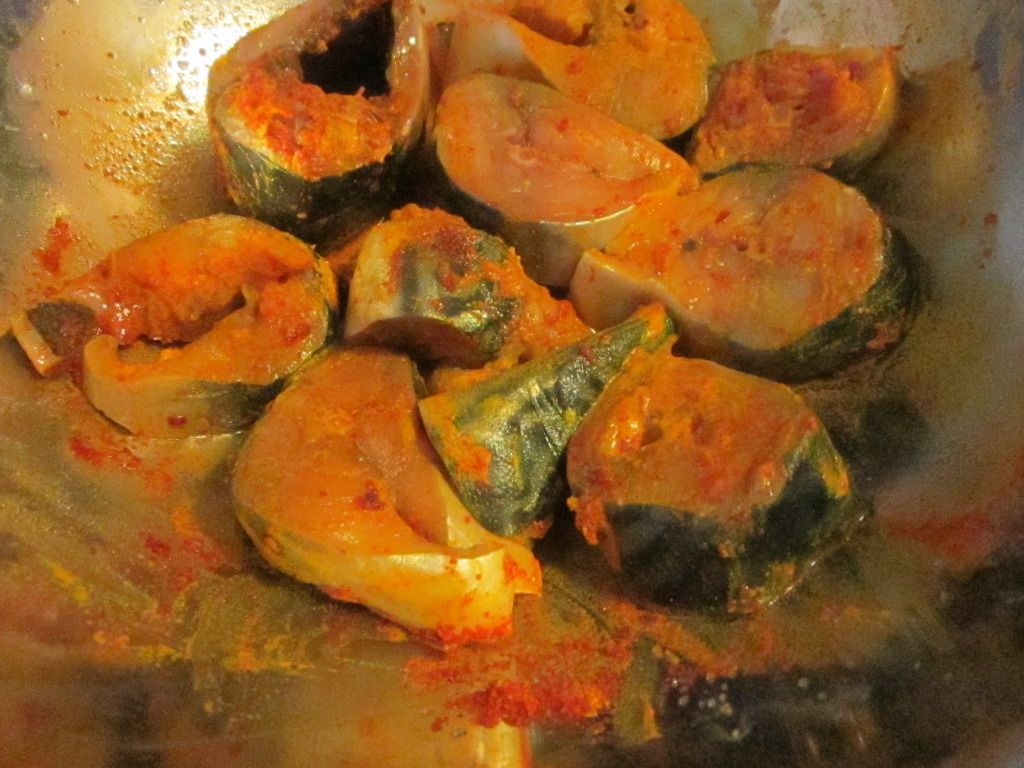 In a pan add oil and when it is hot add the seasoning (mustard seeds, urad dhal, methi seeds and curry leaves). To this add the chopped onions and tomatoes and fry until the onions are soft and then add the garlic, green chili and saute for a few minutes. (The garlic should not turn too soft).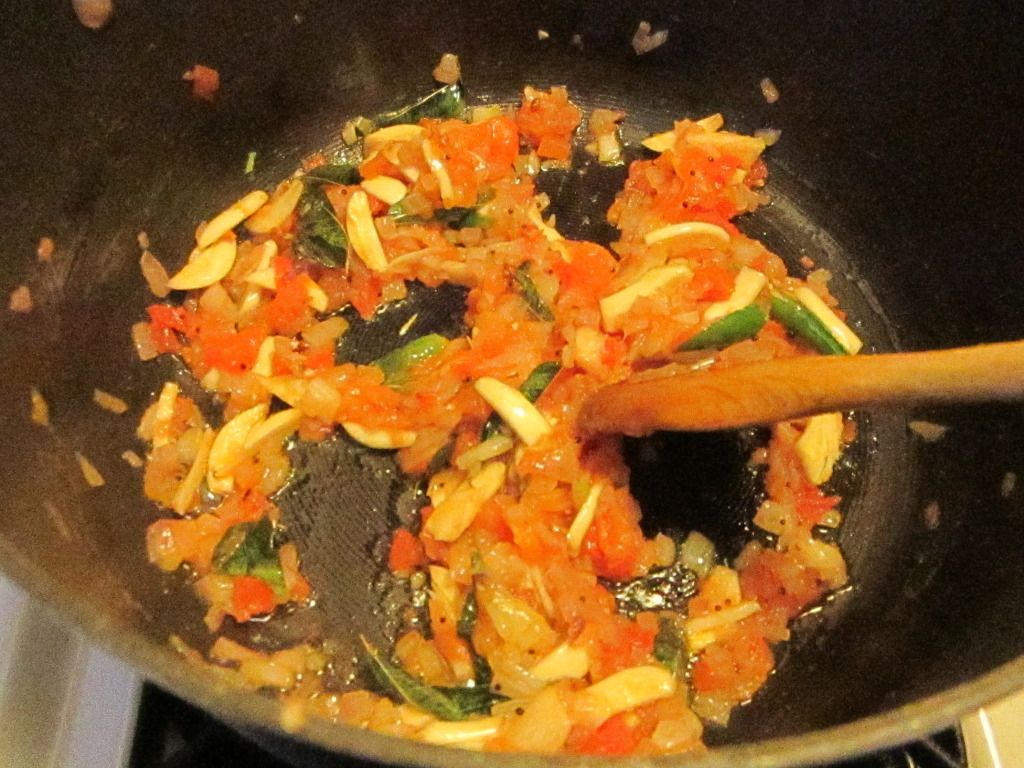 In another vessel add a cup of tamarind extract, 1 cup of water, chili powder, coriander powder, turmeric powder, salt and mix well.

Add this mixture to the sauteed onions and let it boil for about 15 minutes.

To this curry now add the marinated fish and cover the pan for about 5-7 minutes.

The oil should be floating on top of the curry when you open the lid. The curry is now ready to be served.